Come one, come all!

I am having a HUGE garage sale Friday, June 16 and Saturday June 17!

As you can see from the pictures below, a massive part of the garage sale is old star trek memorabilia.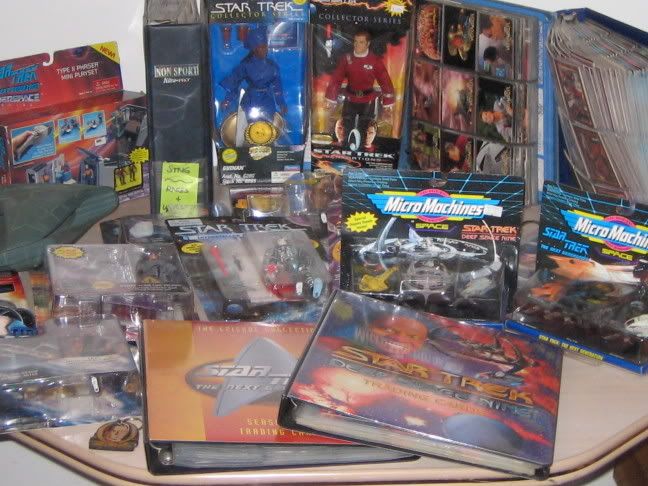 I am moving to a smaller place, therefore, don't have the room to store all of my loved, well cared for collection. It includes, but is not limited to:

action figures
models
books
magazines
comics
micro machines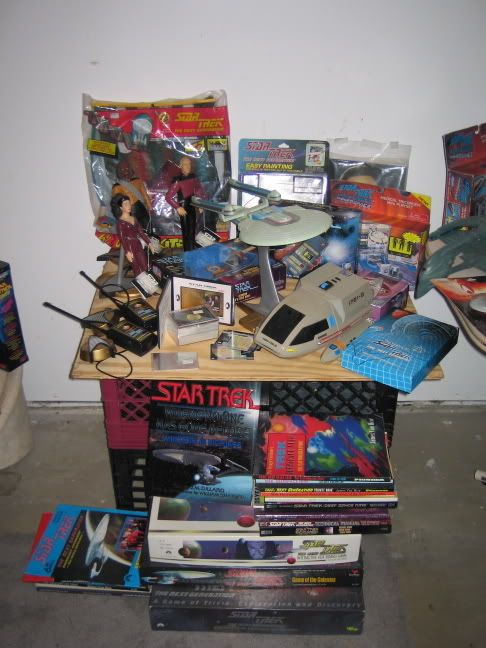 I have things from ST:TNG, ST:DS9, ST:TOS, ST:Voyager, X-Files, Alien, Ren and Stimpy, Animaniacs, Clive Barker, Pinky and the Brain, Jurassic Park, and much... MUCH more.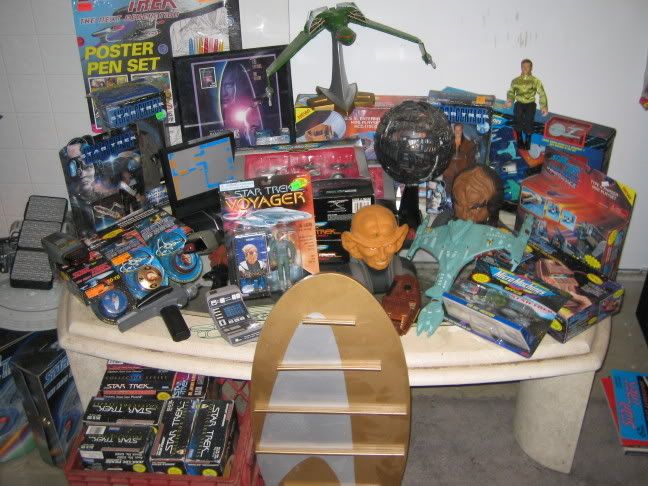 The sale will also include kids clothes and many other toys, most still in their original boxes! So, come on down to Manhattan, IL and see what I've got to offer. Most of it will be on a best offer status, so come on and make me a good offer!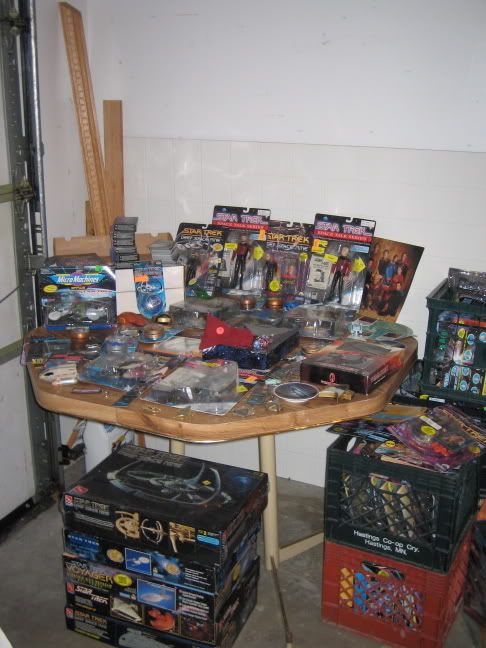 As an added bonus, there will be many other houses having garage sales concurrently, so if you don't find everything you need at my garage sale, there will be others to peruse. Come on, make a day of it!

Where:
225 Julianne Drive
Manhattan, IL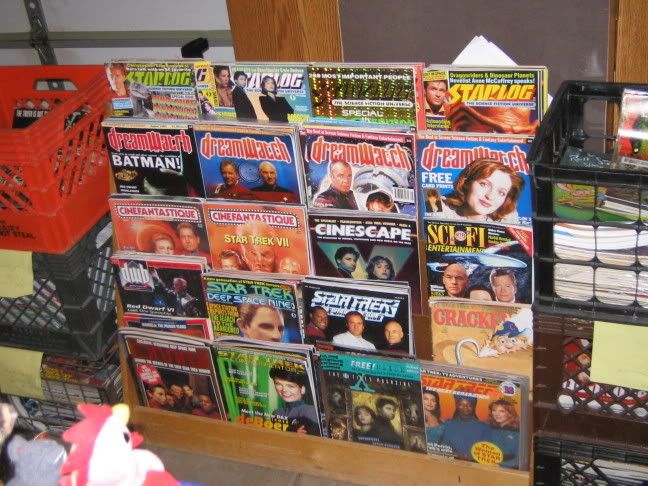 Questions or in need of directions?
Call:
815-405-1144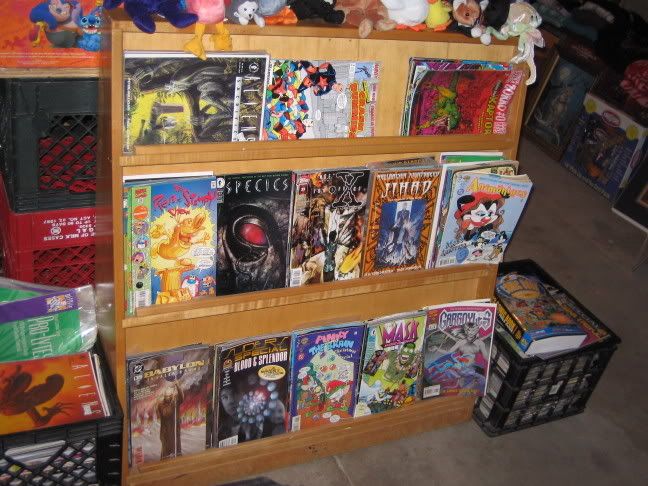 If you see something you LOVE/MUST HAVE and can't get out to good olde Manhattan to check it out yourself, contact me at dzdncnzd@yahoo.com and I will arrange how to get it to you/how to pay for it.